Cutter & Buck Apparel







Columbia, Port Authority, NikeGolf
and other top brands







Addidas, Ultra Club, Izod
and other great brands




Featured Item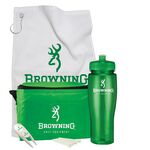 Contour Bottle Golf Gift Set W/ 24 Oz. D...
Bottle golf gift set includes 24 oz sport bottle, divot repair tool, marker set, set of 4 golf tees and 1 golf towel. All placed inside a 6 pack cooler bag. Ideal for golf tournaments, course carts an...
$6.40 - $6.75
Welcome! Our group, AIA, is among the top 10 in the U.S for sales of embroidered apparel and imprinted promotional products. We enjoy strong partnerships with our industry's best manufacturers helping us to offer consistent quality, competitive pricing, top rated service and peace of mind. In addition to our creative assistance, we support our clients with in-house graphics art and project management so orders are processed how and when promised and needed. Our mission is to: help you achieve your objectives through effective promotions that create positive top-of-mind awareness, increase sales, promote customer loyalty, motivate employees, and make your job easier.